CompleteBooks. All rights reserved.

Accounting and Bookkeeping Services

Bookkeeping Services 

Accounts Payable

Issue and/or record checks

Accounts Receivable 

Produce invoices and statements

Payroll

Record third party payroll

Month/Period End

Other:

Track income and expense by job

Track reimbursable expenses

Record credit card transactions

Plus more!

I provide bookkeeping on an as-needed basis whether it is weekly, monthly, quarterly or once a year to input your financial information for your tax preparer. Because every business is different, I will customize my service to fit your needs. 

Accounting Services 

Generate financial reports

Create budgets and forecasts

Plus more!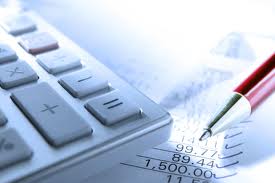 249 W. Jackson Street #130, Hayward, CA 94544 | email: Kristina@QuickBooksConsultingServices.com | call: (510) 828-7883